Photos Copyright © Details West
Model photos of an Athearn factory painted BNSF SD70MAC with a Details West DS-340 super detail kit applied.
Parts List of DS-340 kit:
Snow Plow
Assorted Air Filter Piping
Jacking Pad Brace
Digital Fuel Readout Box
Toilet Drain Pipe
Fuel Tank Nozzles
Fuel Tank Vent Pipe
Brake Vent Regulators
Emergency Fuel Cut-Off Switch Box
Air Filters
Sander Brackets
MU Hoses
Train Line Hoses
Fuel Tank Brackets
Spare Knuckle Holders
Bell
Various Under-Frame Details
Click on Picture to enlarge....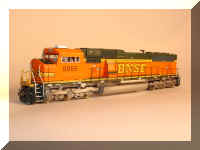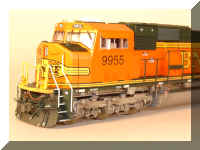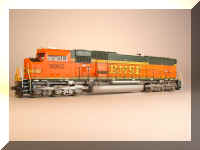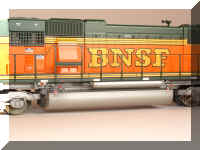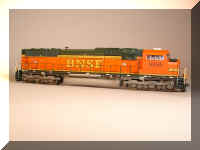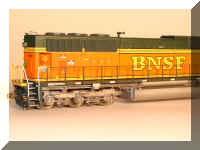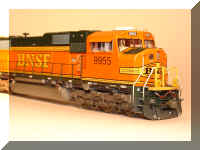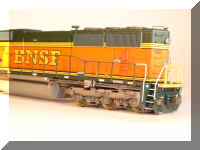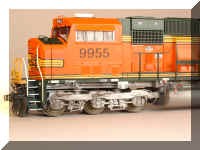 Paint and touch up underframe silver, snow plow was painted using Scalecoat BNSF green. Spare knuckles was painted a rust color. Wind shield wipers by A-Line or DA.