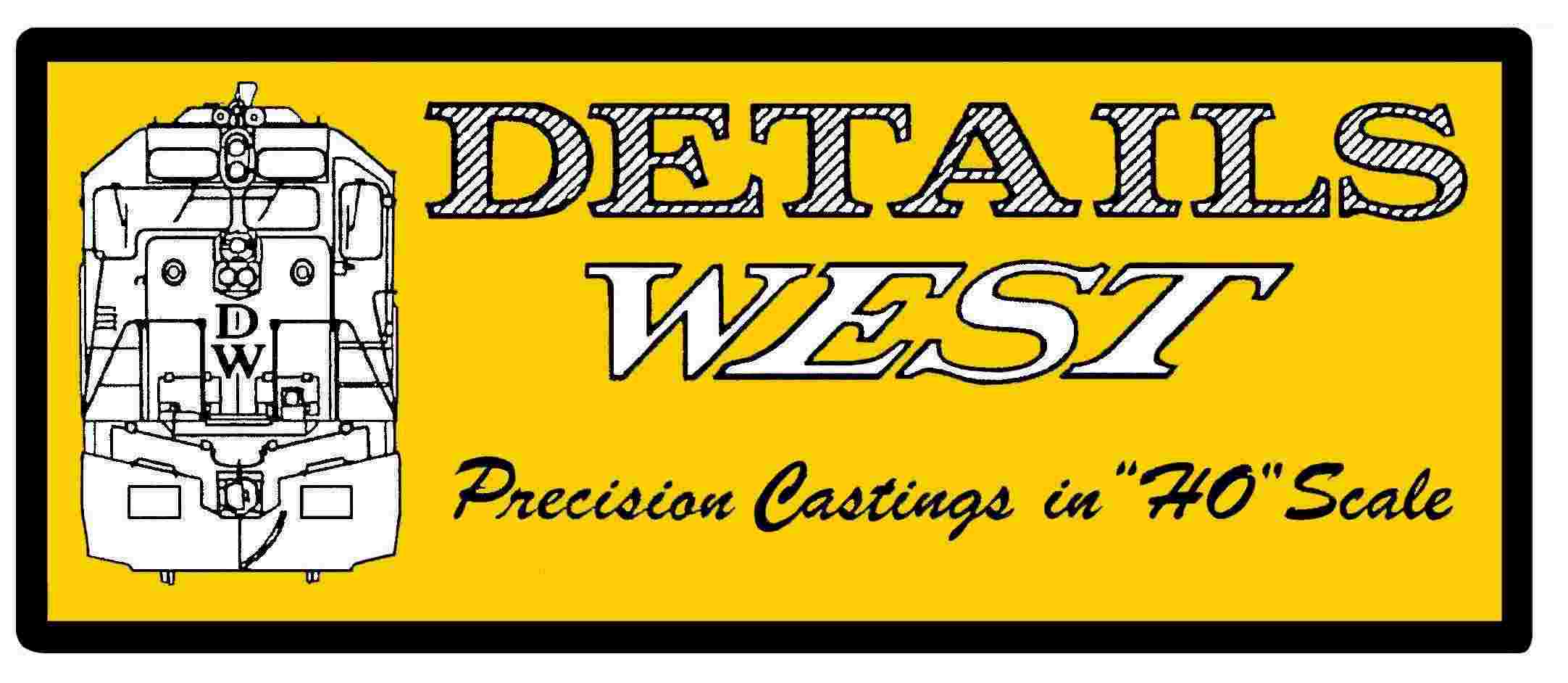 Copyright © Details West 2007
A few examples of Atlas models with retrofitted enhanced Athearn Truck side- frames applied using AP-355 or AP-356 with Athearn Blomberg side-frames.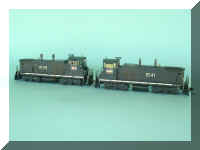 These are Atlas MP15DC retrofitted with new Athearn Blomberg "M" type side-frames using AP-355 adaptor plates. Models are the work of Lee Freeman of Canyon Lake California.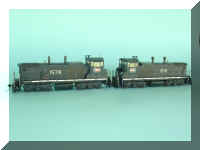 Lee also use other Details West parts, PL-303 snow plow, RA-157 "Firecracker" antenna, SA-124 spark arrestor, AH-190 Leslie Air Horn.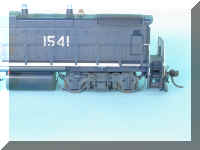 Close-up of the new Athearn's Blomberg "M" side-frame.
Also pictures is a custom painted Atlas GP40 for Milwaukee Road retrofitted with Details West AP-356 adaptor plates with Athearn Blomberg side-frames. Model-work by Paul Federiconi.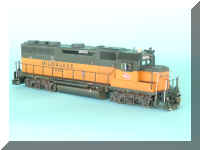 See the EMD Modeling Info link for the before the new side-frame retrofit and list of other added parts.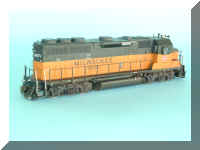 Trucks clearly show the difference between the old stock Atlas truck side-frames and the better looking and correct contour of the Athearn blomberg side-frames.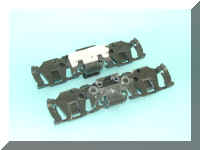 Athearn Blomberg side-frame modified to mount adaptor plate, top side-frame.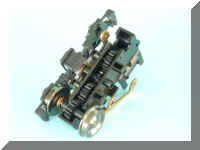 Modified Atlas gearbox.
Special thanks goes to Brian Banna for engineering and development of the adaptor plate, check out his web site, Brian Banna Web Site . Also see this site: Side Frame Conversion.