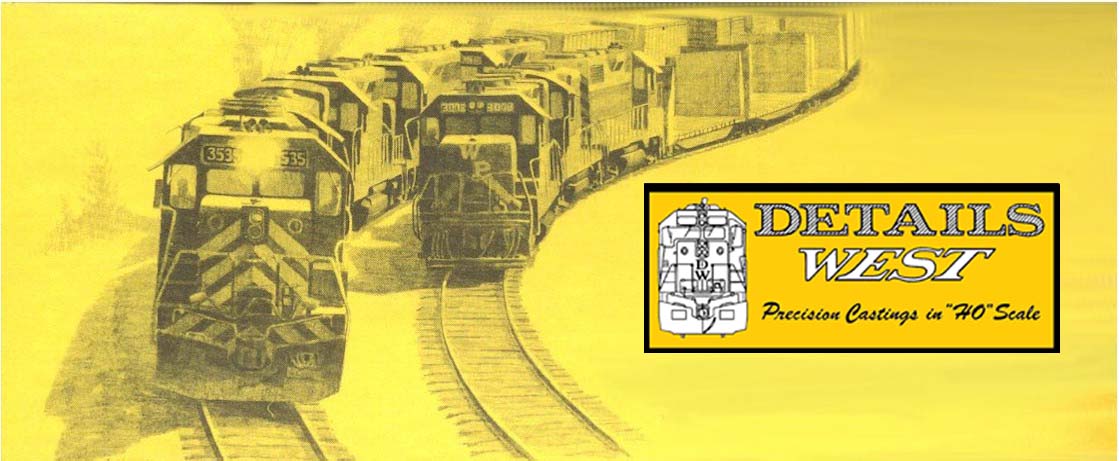 Model Photos of Super Detailed Norfolk Southern D9-40CW's and other NS Models, and yes we don't only model the left side of the US.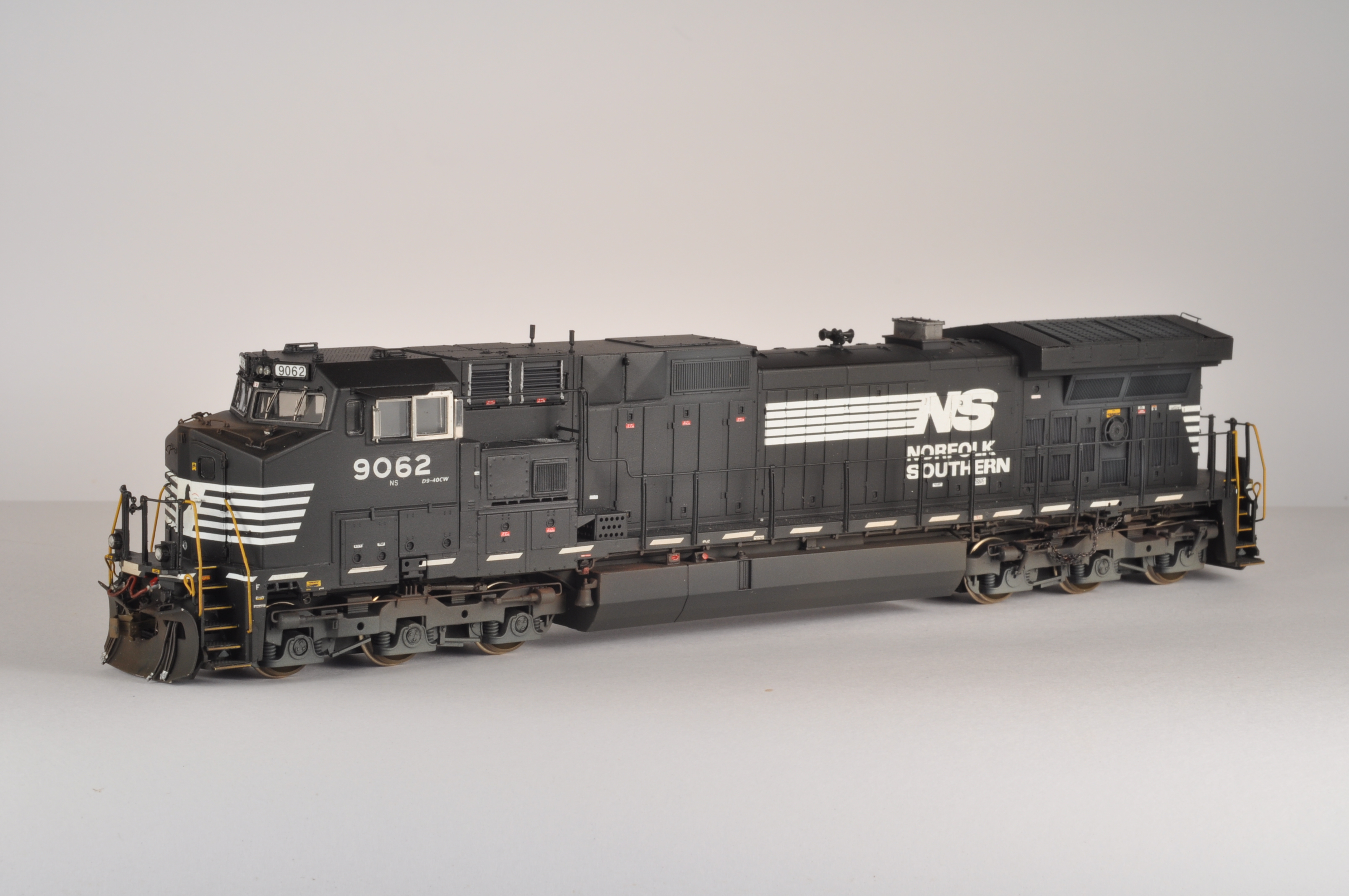 NS 9062 was modeled from an undecorated Athearn C44-9W.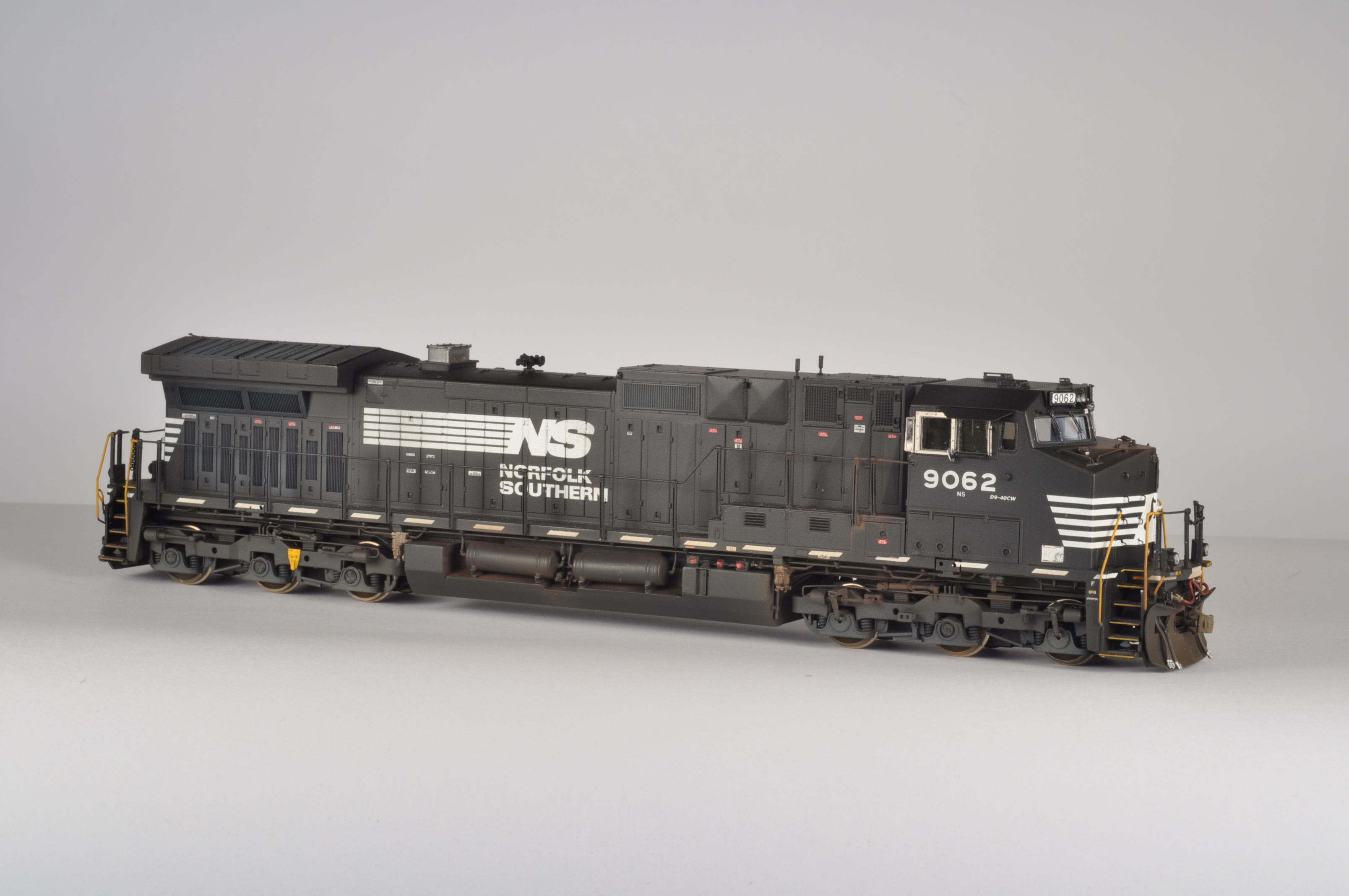 Who said Black is Beautiful?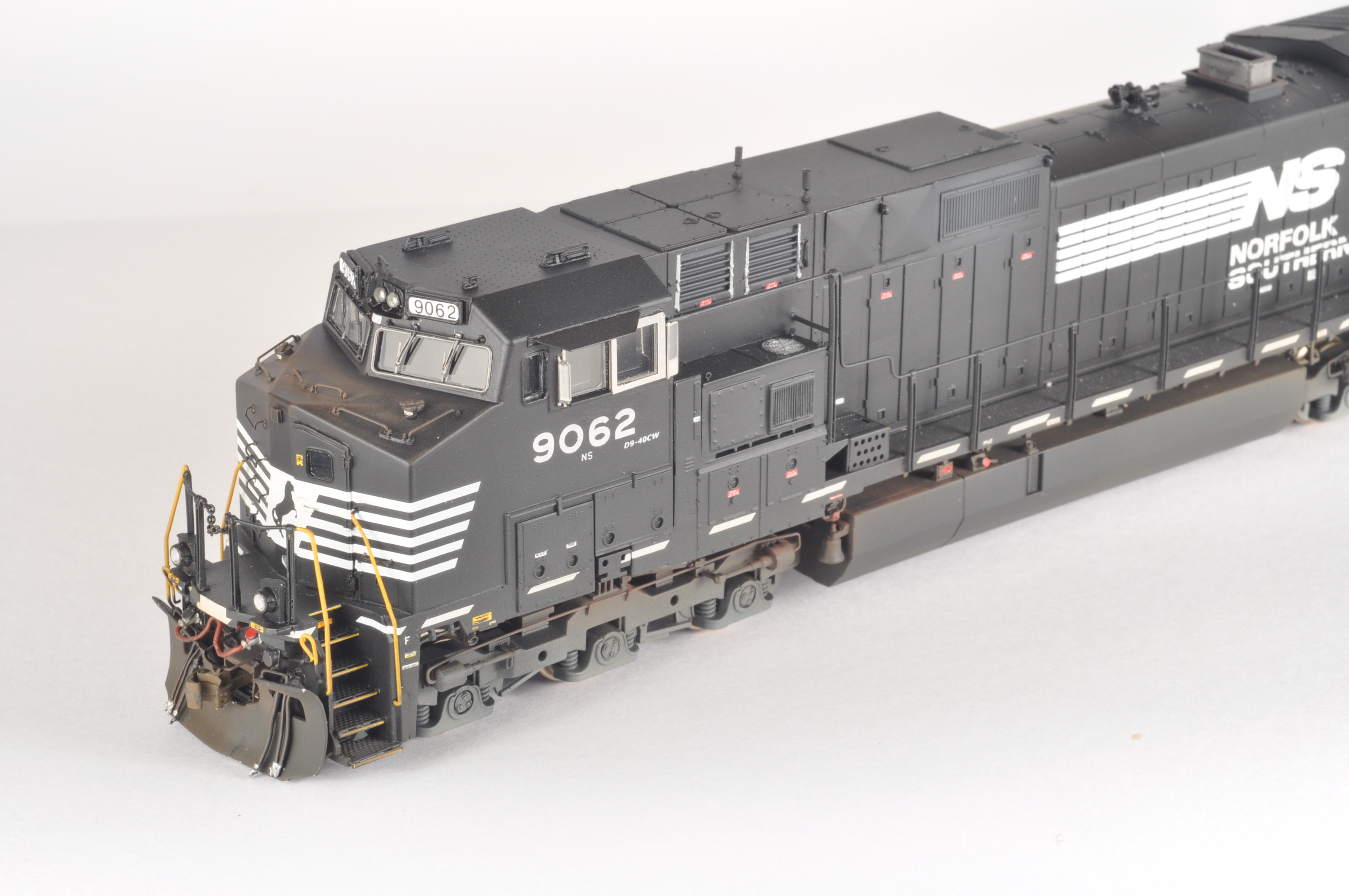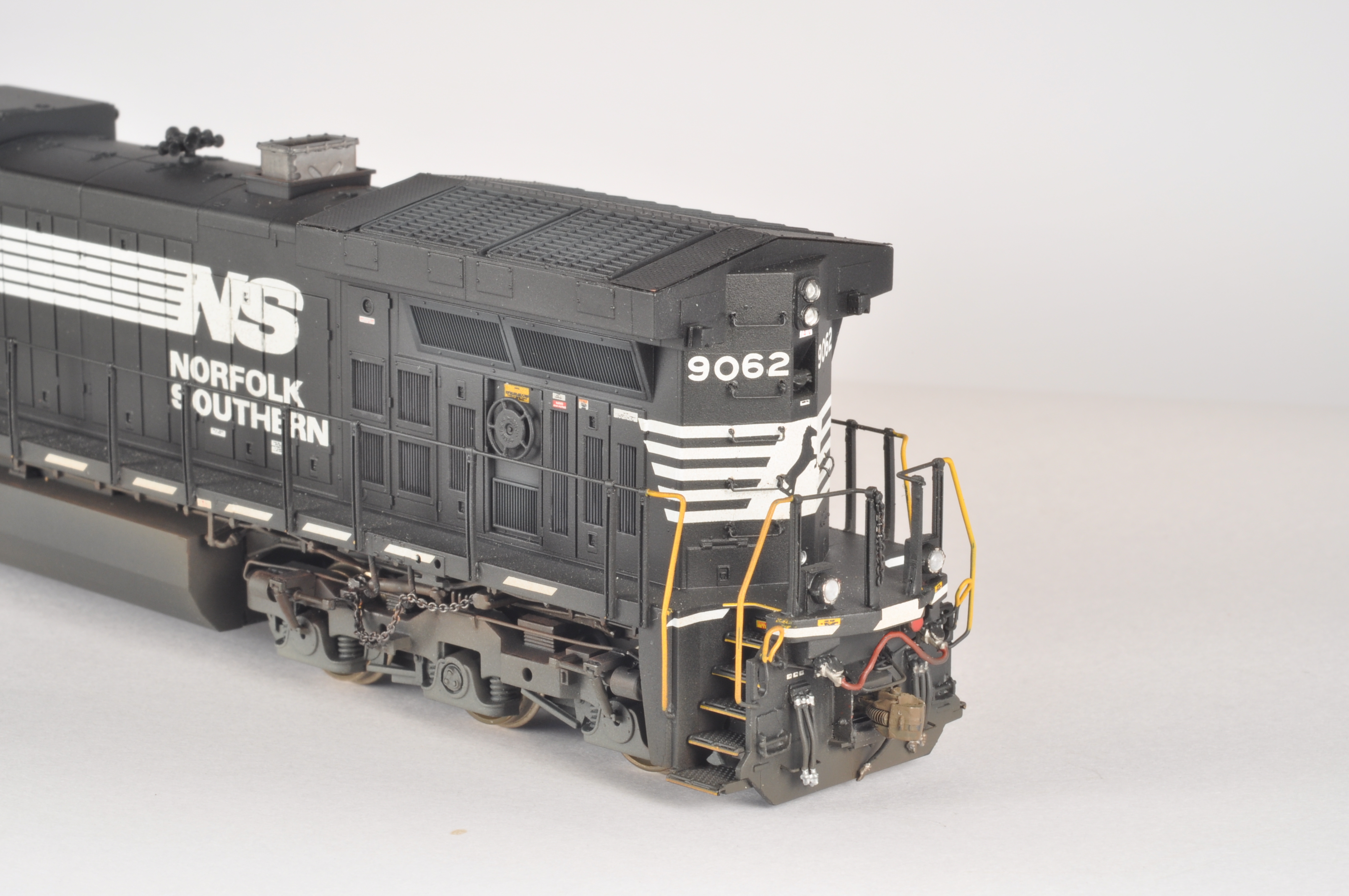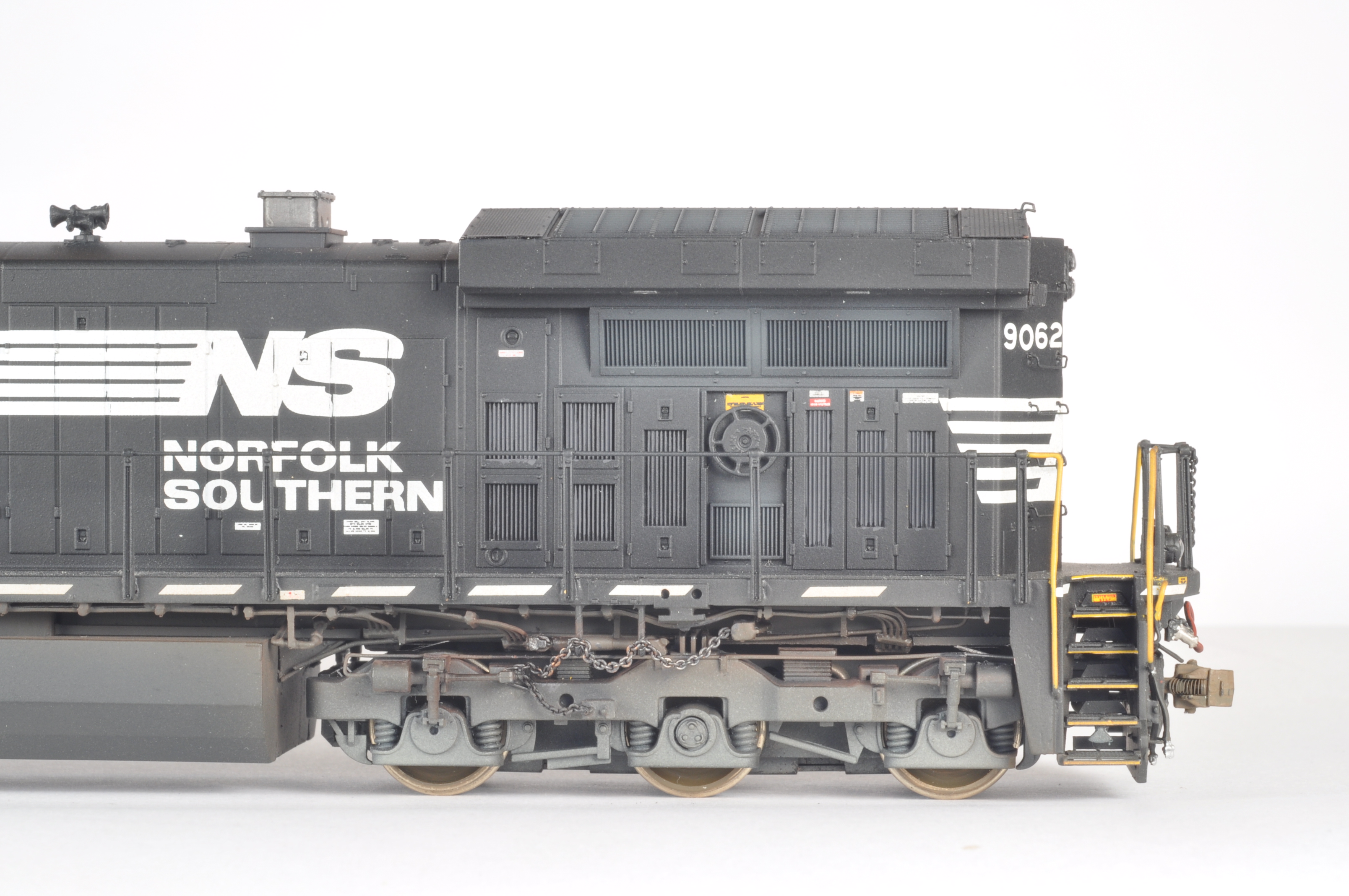 Model has operation ditch lights, on the front only.
NS 9371 "Soaring Logo" or "Horse Head Scheme"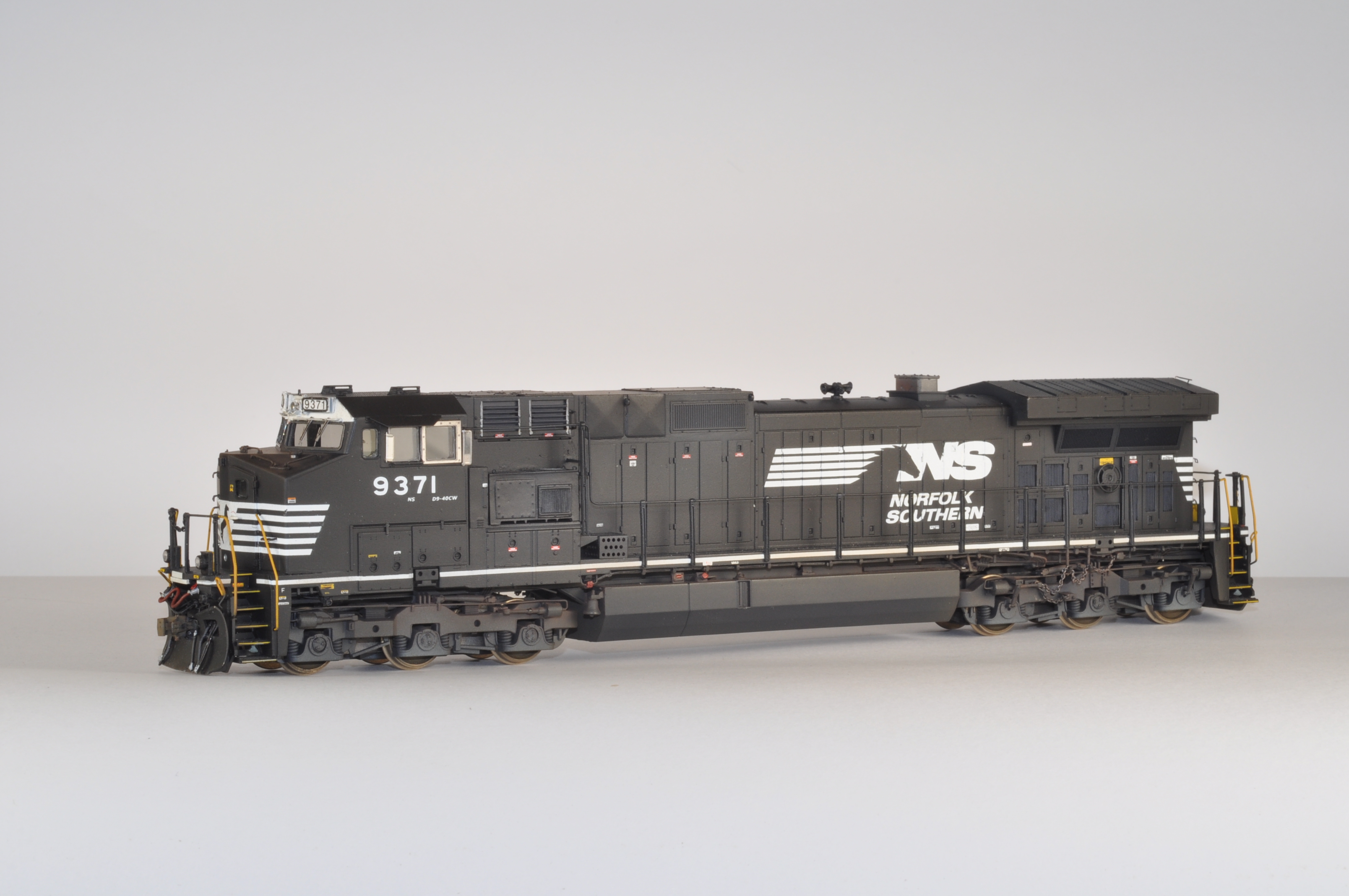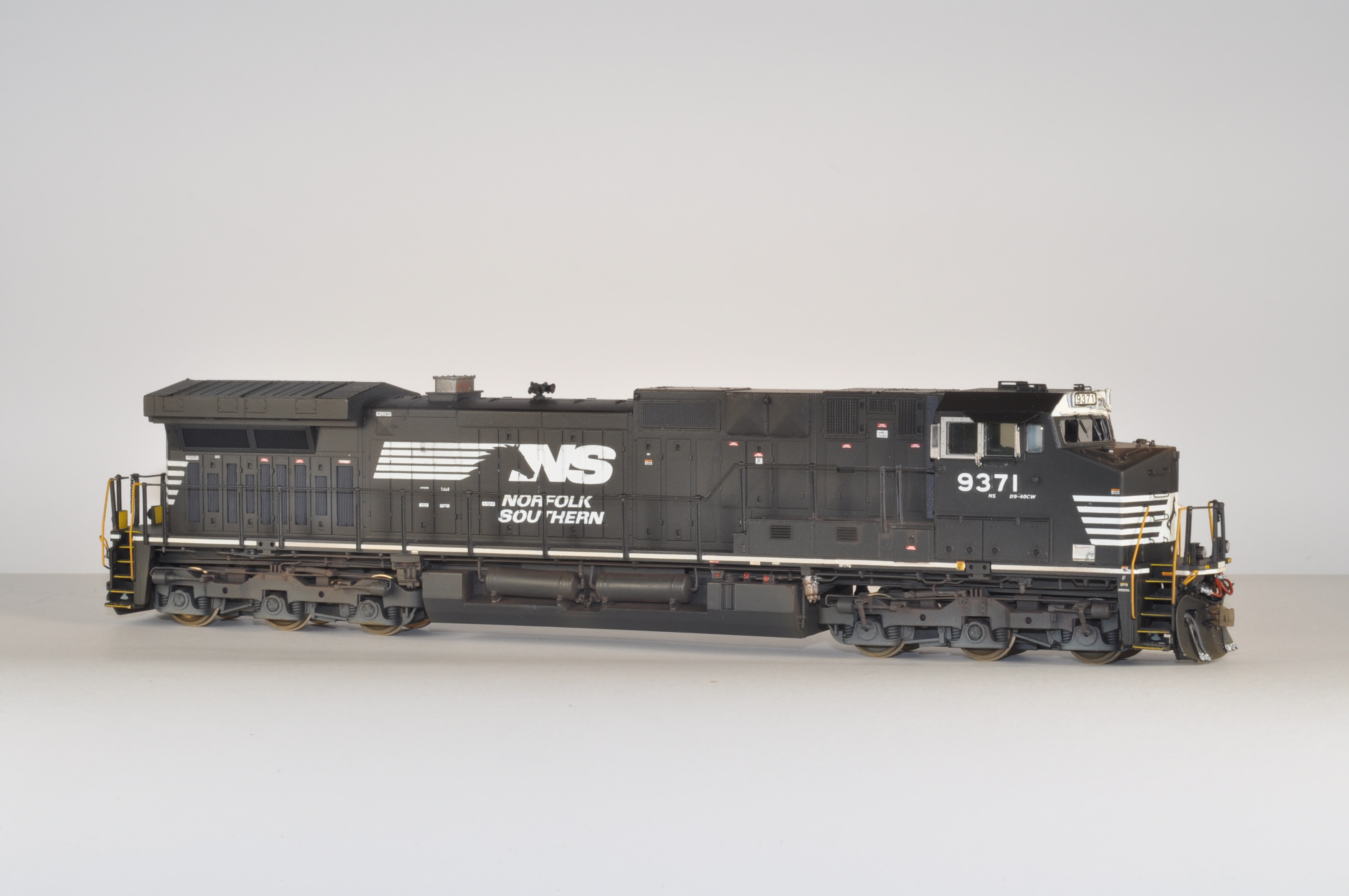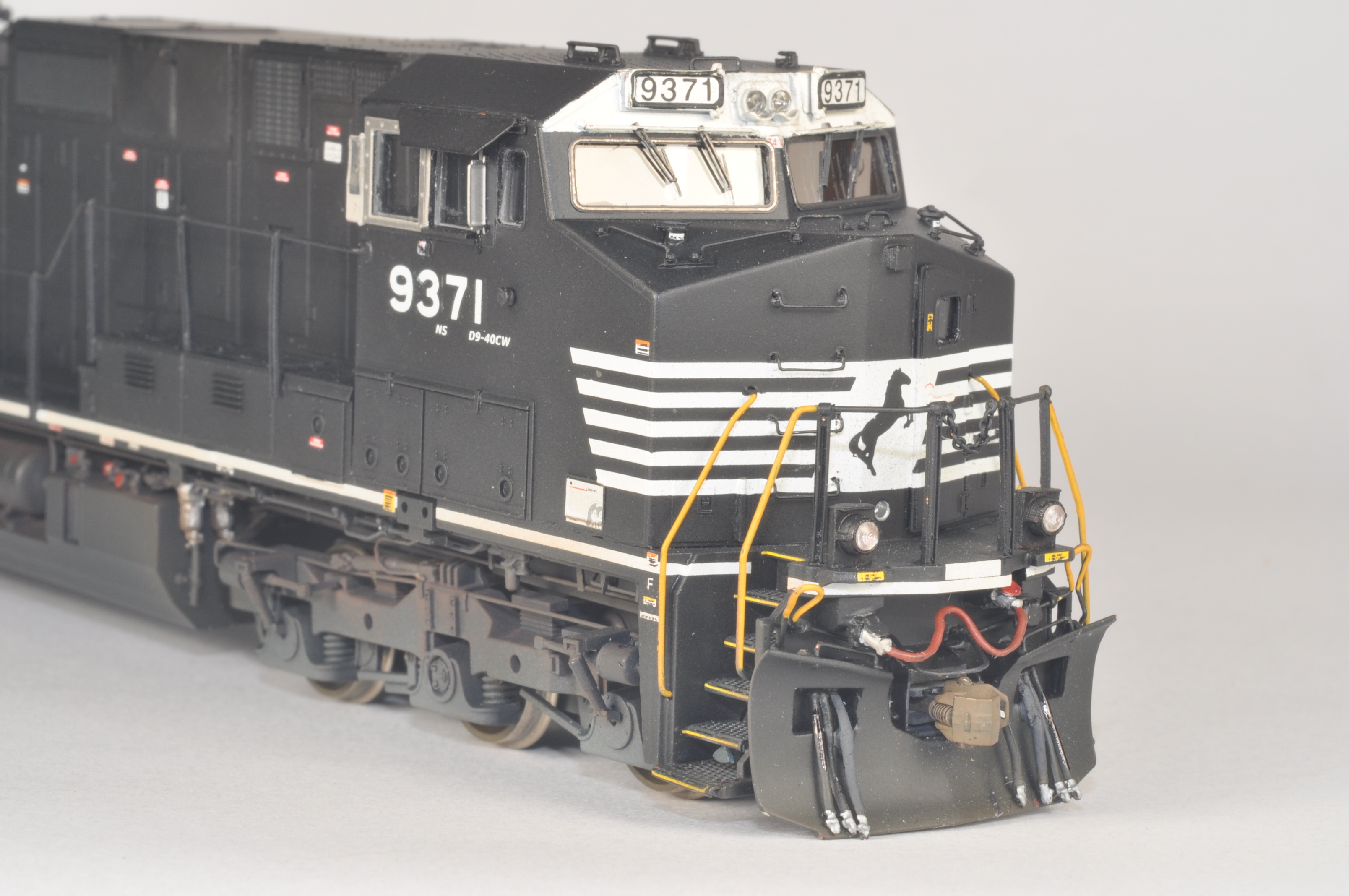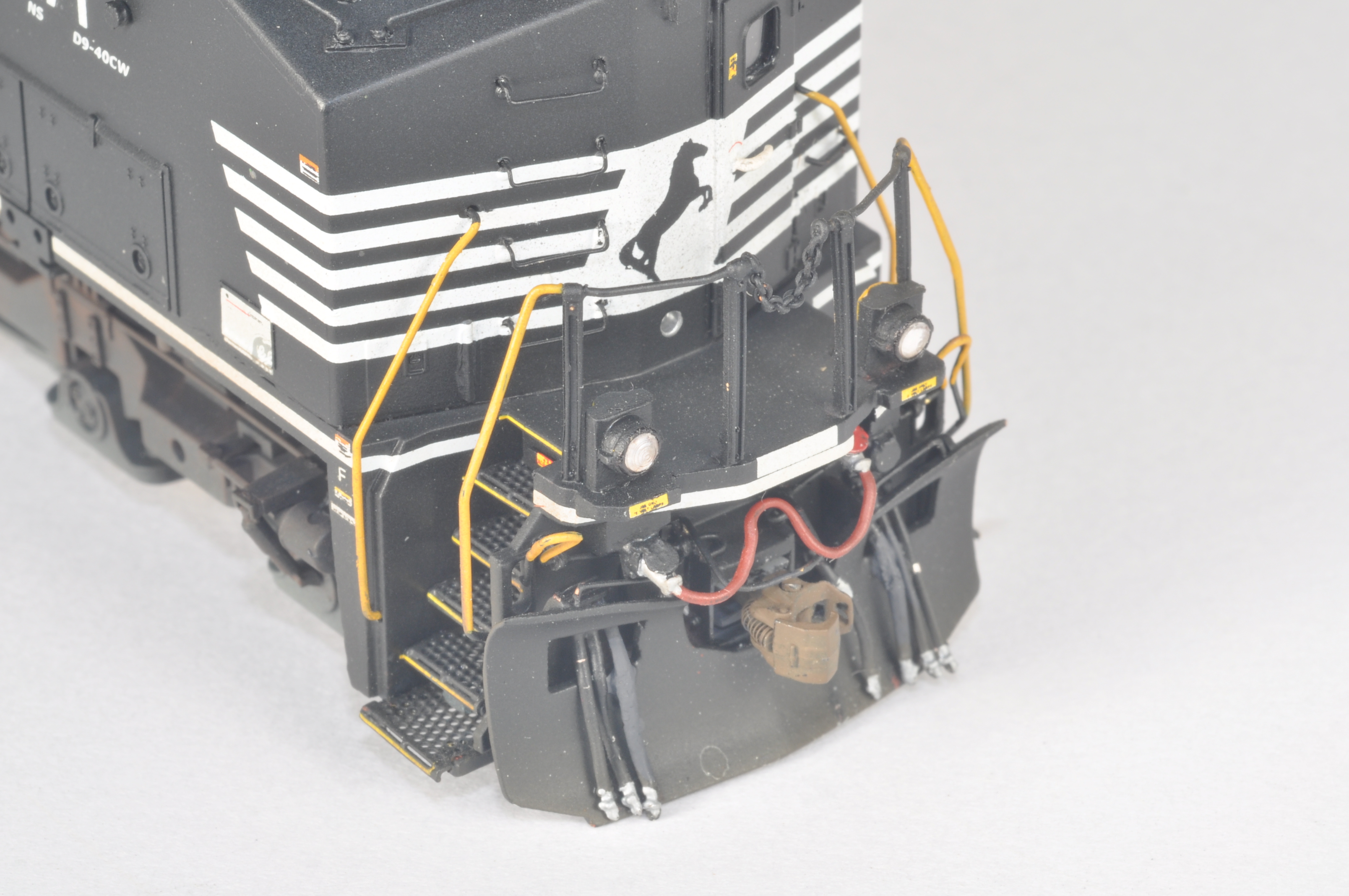 Parts List:
DS-230 DASH-9 Detail Kit
RA-157 "Firecracker" Antenna
PL-256 Snow Plow, NS, CSX
DL-361 Ditch Light W/3.0 Volt Bulbs, Substituted Sunny White LED's
MU-294 MU Hoses, Three Cluster
AH-267 Train Air Line Hose
FD-372 Etched Brass Front Door
KB-371 Etched Brass NS Knuckle Basket
DS-273 Radiator Walkway, Access Hatch, Four X Panels and Lift Lugs
BC-244 Axle Bearing Caps
PB-259 Piping and Bracket Details For DASH-9 and AC4400CW's
AC-260 Air Conditioner for DASH-9's
AT-261 Detailed Air Tank Kit For DASH-9 &AC4400CW's, Post 1995
AF-308 Air Dryer Filter
RA-274 Sinclair Radio Antenna (Large)
RA-275 Sinclair Radio Antenna (Small)
AH-343 Air Horn, Nathan K5LAR23 W/Stand
SV-365 Cab Sun Visors W/Tracks
RM-357 Rear View Mirror/Deflector
NS-374 Upper Headlight, Front and Side Window Frames
ET-375 EOT Bracket for NS Truck Sideframe Mount
Decals by ShellScale, HO-164 and HO-167,web site address www.shellscale.com
Brass Stanchions by Smokey Valley
Exhaust Stack by Hi-Tech Details #6002
Etched steps by A-Line
Decoder Loksound V3.5 with custom NS sounds
See the models in action on YouTube:
http://www.youtube.com/watch?v=iMz-lc6Z2hM